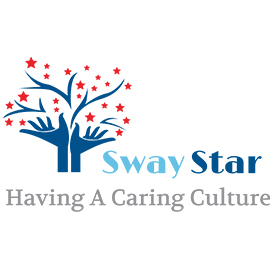 The Sway Way program was started in the mind of SwayExec's founder Mark Essix...
Volunteer Work and A Pride of Service is a very important for Sway Exec Holding. We only hire those who having a caring culture don't mind to volunteer their time and services to a charity that Sway Exec finds very important, such as charities that benefit the Las Vegas Community as well as a National Charity for Breast Cancer Awareness and Research. The Sway Way program was started in the mind of its founder Mark Essix. Mark Essix found that when he was growing into the Leader he is today that giving back to the community you live and work in is very important in business and for a better quality of life. He has picked charities that immediately help their community. Examples of these charities are Shade Tree, Opportunity Village, and the National Breast Cancer Foundation. Shade Tree provides shelter and assistance to women and children who are victims of domestic violence. Opportunity Village is dedicated to helping people with severe intellectual and related disabilities with vocational training, community employment, day services, advocacy, arts and social recreation and it assists citizens with severe disabilities in finding new friends. The National Breast Cancer Foundation's mission is to provide help and inspire hope to those affected by breast cancer through early detection, education, and support services.
When you apply for position with a Sway Company, we ask on your application, if you have any community involvement or charity work, and if not, are you willing to donate your time or services? The Sway Way is embedded into or mission and culture.
We also support our growing youth with sports donations and fundraisers.